[vc_row][vc_column width="2/3″][vc_column_text]
Iran south west Trekking tour
Day 1-  Arrival in Tabriz. (Overnight Tabriz)
Day 2- . Sightseeing Tabriz – Blue mosque
(The Blue mosque of Tabriz was built upon the order of Jahan Shah the ruler of Kara Koyunlu dynasty which made Tabriz the capital of his Kingdom), the Azerbaijan museum and the bazaar of Tabriz. (Overnight Tabriz)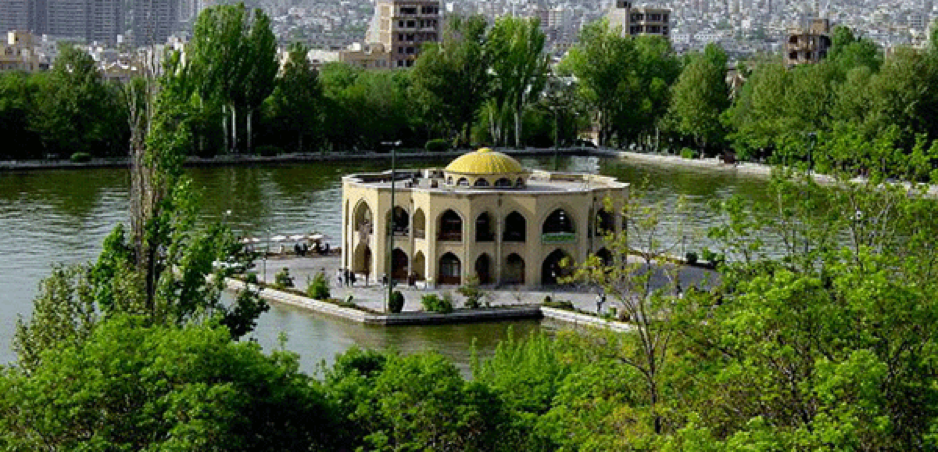 Day  3- kandovan Village 
Trip to spactacular village of Kandovan (This village exemplifies manmade cliff dwellings which are still inhabited. The troglodyte homes, excavated inside volcanic rocks and tuffs similar to dwellings in the Turkish region of Cappadocia)
( 60 KM distance)  hiking in the region  for 3 HRS.
( Overnight Tabriz).
Day 4- Jolfa 
Drive to Jolfa 140 KM about 2.30 HRS (Jolfa is located to the north of Tabriz, separated by the Aras River from its northern neighbour and namesake, the town of Jolfa in the Republic of Azerbaijan).
near the Azerbaijanian border, visit the Armenian Saint Stepanos Monastery (It was built in the 9th century and rebuilt in the Safavid era after several earthquakes damaged it.).Drive from jolfa to Khoy. (90 km) 1.30 Hrs (Overnight Khoy).
Day 5- Toward Maragheh
Drive via Orumiyeh and through the territory of the eponymous lake to Maragheh. 300 KM about 5 Hrs.Visit the grave towers or ghaffariyeh Dome (A brick building on a stone base of the round tower, which dates to the year 1167. The Gonbad-e Ghaffariyeh is the youngest of the four towers grave. This mausoleum was built in the period 1317-1335 AD. built during the reign of Abu Said Bahadur Khan.)in Maragheh. (340 km) (Overnight Maragheh)
Day 6- Drive to Zanjan City
Drive to Zanjan and visit the huge mausoleum of Soltaniye(was built as the capital of Mongol Ilkhanid rulers of Iran in the 14th century. Its name which refers to the Islamic ruler title sultan translates loosely as "the Regal")In Zanjan visit to the famous bazaar of the city. (240 km + 70 km) (Overnight Zanjan).
Day 7- Visit Unesco site of Takhte soleyman
Drive from Zanjan to the  Sassanid fire temple of Takht-e-Soleyman(was recognized as a World Heritage Site in July 2003. The citadel includes the remains of a Zoroastrianfire temple built during the Sassanid period and partially rebuilt during the Ilkhanid period.
amidst a magnificent mountain landscape),hike in the region( 3 HRS), drive to Takab. (150 km)
Day 8- Kurdistan province of Iran
 Drive ​​through the "wild Kurdistan" to Kermanshah. Visit the caves and rock reliefs of Taq-e-Bostan(.is a site with a series of large rock reliefs from the era of Sassanid Empire of Persia,) (340 km)
Day  9- Short drive to Bisotun (is a multilingual inscription and large rock relief on a cliff at Mount Bisotun) and tag-e Boston. Visit the local rock carvings.
 Hike 2HRS in the region.
Day 10- Move to Luristan
Drive through the mountains of Luristan to Khorramabad, Hike 2HRS in the region. (190 km) (Overnight Khorramabad) visit falak-ol aflak Citadel (is a castle situated on the top of a large hill Falak-ol-Aflak castle is amongst the most important structures built during the Sassanid era)
Day 11-  Southern Part of Iran Near gulf
Drive to Ahvaz. En route visit the excavations in the ancient Elamite capital Susa apadana palace(The Persepolis Apadana belongs to the oldest building phase of the city of Persepolis, the first half of the 6th century BC, as part of the original design by Darius the Great)
 (and the ziggurat of ChoghaZanbil(It is one of the few existent ziggurats outside of Mesopotamia.)
/ or the ancient mill plants of Shushtar.(Shushtar Historical Hydraulic System, is an island city from the Sassanid era with a complex irrigation system) (390 km)
Day 12- Centre of Fars Province
Drive through the oil-rich lowlands of Khuzestan near the Persian Gulf to Shiraz. En route visit the ruins of the more than 1500 years old Sassanid metropolis Bishapur. (560 km)
Day 13- Visit the capital of achaemenid
Excursion to Persepolis and the rock tombs of  Naqsh-e-Rostam
Day 14- . Sightseeing Shiraz.City tour Shiraz: Karim Khan citadel, Vakil Bazaar, historical Karim Khan Bath, Saadi and Hafiz Tomb, Holy Shrine
Day 15- . By bus to Esfahanenroute visit passargad palace(Cyrus the Great began building the capital in 546 BC or later; it was unfinished when he died in battle, in 530 or 529 BC. The remains of the tomb of Cyrus' son and successor Cambyses II have been found in Pasargadae). (500 km)
Day  16- . Visit Esfahan.City tour Isfahan: Naghshe Jahan Sq (Imam Sq.), Ali Qapu Palace, Imam Mosque, 40 columns Palace (ChehelSoton), Jamme Mosque, Bridges of SioSeh Pol and Khajo
Day 17- . Visit Esfahan., Fire Temple, Vank Cathedral, Isfahan carpet and handcraft Bazaar. PM: Free at leisure
Day 18-DEP
CONTACT US:
Info@asemangasht.com
[/vc_column_text][/vc_column][vc_column width="1/3″][vc_gmaps link="#E-8_JTNDaWZyYW1lJTIwc3JjJTNEJTIyaHR0cHMlM0ElMkYlMkZ3d3cuZ29vZ2xlLmNvbSUyRm1hcHMlMkZkJTJGdSUyRjAlMkZlbWJlZCUzRm1pZCUzRDFOdFF1clVmNWFLc0VqOVRka1NTUW11ZGZIeEhtSzJkeiUyMiUyMHdpZHRoJTNEJTIyNjQwJTIyJTIwaGVpZ2h0JTNEJTIyNDgwJTIyJTNFJTNDJTJGaWZyYW1lJTNF"][/vc_column][/vc_row][vc_row][vc_column][contact-form-7 id="601″][/vc_column][/vc_row]