m
17 DAYS IRAN NORTH AND CENTRAL
Day
tour program 1 :
17DAYS IRAN NORTH AND CENTRAL
Iran programm
DAY 1 – Arriving to Teheran early in the morning, from the airport continue directly to QAZWIN – tomb of Emam Hossejn, Friday mosque, madrasa Haidariye, funeral tomb of Hamdollah Mostofi. Visiting SOLTANIYE - tombs. Back to Qazwin for overnight.Qazvin
DAY 2 – Through Elborz Mt. To Caspian See, stop in some fishering village. LAHINJAN – tea gardens. Continue to Ardabil for overnight.Ardabil
DAY 3 – ARDABIL – tombs, mosques. Continue to TABRIZ – visiting Blue mosque, overnight.Tabriz
DAY 4 – KANDOVAN village. Short stop at ORUMIYE lake. Visiting MARAGHEH – Friday mosque, former capital of Mongols, tombs. Overnight.Maragheh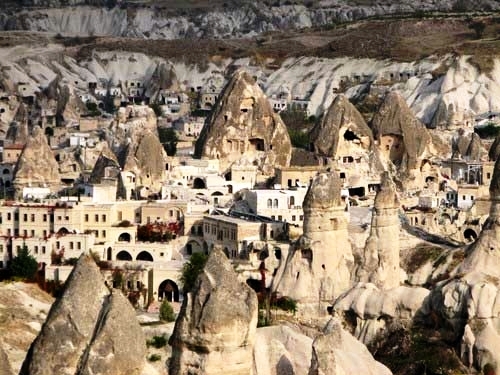 DAY 5 – TAKHT-E SOLEJMAN – archeological site. HAMADAN – tomb of Ester and Avicenna. Overnight.Hamedan
DAY 6 – HAMADAN – ruins of Ecbatana, writings in GANJNAME. Temple in KANGAVAR. BISOTUN and TAGH-E BOSTAN. Overnight in Kermanshah.
DAY 7 – Early in the morning departure. TCHOGA ZAMBIL – zikkurat. SUSA – ruins of old town, tomb of prophet Daniel, French fortress – museum. SHUSHTAR – masterpiece of the 5th century BC. Overnight in Ahwaz.
DAY 8 – BISHAPUR – ruins of old town, palace, rock cut inscriptions and reliefs. Overnight in Shiraz.
DAY 9 – SHIRAZ – whole day visit – mosques, palaces, gardens, tombs of Hafez and Sa´di. Overnight Shiraz.
DAY 10 – Early in the morning to NAGHST-E ROSTAM – tombs. PERSEPOLIS – archeological site. PASARGADES – tomb of Kyros and ruins of palaces. Overnight in Yazd.
DAY 11 – CHAK-CHAK temple. YAZD – mosques, Ateshkade, old houses with badgir´s. Overnight. Yazd
DAY 12 – NAIN – short stop, mosques. Continue to ESFAHAN – visiting bridges and bazars. Overnight.Isfahan

DAY 13 – ESFAHAN – Maidan Emam and buildings there, palac Ali Qapu, Lotfollah´s mosque, Chehel Sotun palce, Armenian cathedral Vank. Overnight. Isfahan
DAY 14 – KASHAN – Fin gardens. QOM – Fatimah Masulah mosque. Continue to Teheran, overnight. Teheran,
DAY 15 – By cable car to TOCHAL Mt. TEHERAN – National archeological museum, tomb of Emam Chomejni, mosque of Emam Chomejni, Golestan palace, Azadi tower. Overnight. Teheran

DAY 16 – Continue of visiting TEHERAN – National jewels museum, palace of Mohammad Reza Shah and palace Sad Abad, old bazar. Overnight. Teheran

DAY 17 – Early in the morning to the airport and departure.
In price included: complete transportation by air-condition-bus, all entrance fees according the programm, local english speaking guide,
CONTACT US :
Info@asemangasht.com
---
Services
Included :
accommodation with breakfast
Airport transfer
entrances fees to the sights
Internal Flight
land transportation
Local Tour leaders
National Guide
Visa